Lazy Acres | Center Point, IA
Beyonder Getaway at Lazy Acres
About The Park
BEYONDER Getaway at Lazy Acres, has been under BEYONDER Camp management since August 2022 and previously known as Lazy Acres RV Park, has been in operation since 2016!
You will soon find that BEYONDER Getaway Lazy Acres is not just an overnight stop, but fun for the entire family. With entertainment such as a Miniature Golf Course, Splash Pad, Frisbee Golf, various Outdoor Games, and a Fishing Pond with Gazebo. For even more fun try our sand Volleyball Court, Basketball Court, Horseshoes, Paddle Boats, Turbo Bikes, Train Rides, and Shopping Cart Rides (on Saturday) for the kids. There is a wide variety of custom-made playground equipment throughout the park. Lazy Acres RV Park is built for family fun offering a wide variety of recreational fun for your entire family!
BEYONDER Getaway at Lazy Acres is big rig friendly with a total of 92 long spacious sites. All sites have picnic tables and fire pits. Groups are welcome with a nice banquet/meeting room available and a covered pavilion. We have Group sites available that will hold 4 RVs parked in a circle with 4 picnic tables and a large fire pit in the center of the site.
Free WiFi is available throughout the park. Lazy Acres features sparkling clean handicap-accessible restrooms with changing tables. Laundry facilities are provided for our guests and the park has a small store with essentials. The park also offers 3 waterfront cabins on the banks of our gorgeous fishing pond and 3 tent sites are available with electricity.
BEYONDER Getaway Lazy Acres is located near Urbana, Iowa with Easy I-380 On & Off Access at Exit #41. Urbana is mid-way between Waterloo and Cedar Rapids. Call (319) 443-4000 today to make your reservations.
Need to Rent an RV? Click On The Badge Below.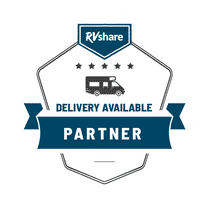 [custom-facebook-feed feed=3]
Amenities
Whether your stay is for a night, a week, or a month; bring the whole family, or someone special, or even travel alone, we have the features and perks to make your stay enjoyable and memorable. We strive to provide maximum WOW to your visit!
RV Sites
We have a variety of options to suit every RV and traveler. We have sites in our amenity-rich main campground and in our more peaceful section along the river.
Pull-Through and Back-In Sites
Full Hookup or Water & Electric
30 Amp and 50 Amp available
Premium Sites
Cabins & Tents
If you don't have an RV or prefer a different stay, we have cabins and primitive tent sites available.
Tent sites have picnic tables and fire pits
Cabins have water and electricity
All amenities are included
Plan Your Visit
Pleasant Creek State Recreation Area
Pleasant Creek is a relaxing place to spend a day at the beach. The swimming area is located on the north shore. Pleasant Creek is a great place for a family picnic.
There are 8.5 miles of trails for hiking, snowmobiling, bicycling, cross-country skiing and equestrian riding, with connecting access to many area facilities and scenic overlooks. The lake is one of the highest quality fishing lakes in the region and is stocked with large mouth bass, crappie, bluegill, channel catfish and muskellunge.
Pleasant Creek Lake is one of the most popular boating spots in eastern Iowa. Four launching sites are conveniently located around the lake. These sites have a total of seven ramps for fishing, leisure boating and sail boating access.
Amana Colonies
Located just minutes from I-80, the seven villages of the Amana Colonies offers visitors the opportunity to step back from today's busy pace, to relish in the comfort of locally crafted foods, furniture, art and more. The Colonies offer a unique history and culture found nowhere else in the world. Finding something to do in the Amana Colonies is no chore. See Iowa's largest walnut rocker or visit historical museums. You can experience many festivals, both large and small, as well as classic car shows and culinary events. There is always something special to experience in the Amana Colonies throughout the year.
Largest Frying Pan
One of the more unique places you'll ever go and one you'll not soon forget! In the rural town of Brandon, Iowa lives Iowa's largest frying pan. After declaring it the largest in the world they discovered that it is second to the one in Long Beach, Washington. This thing is 14 feet tall and would probably hold 44 dozen eggs. The town serves a big community Cowboy Breakfast cooked in iron skillets over open fires in September.
This lovely roadside attraction sits at the end of the main street in Brandon and is the perfect size for background photographs.
Park Gallery
Contact Us
Have a question? Send us a message. include your name, reservation details, and any important information. We will get back to you as soon as we can!
Park address
5486 32nd Ave Center Point, IA
phone number
Email address
Guest Reviews
We stayed for 6 days and we didn't want to leave. The staff is amazingly friendly and they are 100% accommodating to everyone's needs and safety. They often make rounds on their golf carts to assure everyone is having fun and safe. It was our first time camping with our new camper and we can't wait to go back!
-Traci H.
This is a awesome RV Park. They have cabins for rent, paddle boats to use, great entertainment for kids and family, splash pad. Owners are the nicest people you'll ever meet. It's very well kept. If you haven't been there please try it out. You will go back. There is not a RV Park in miles that come close to the friendliness that you will get there. Thank you all for all you do for the campers.
-Veanus H.
What a wonderful campground! We only stayed two nights but certainly put it on our list of places to come back to and stay longer! Very kid and family oriented with so many activities. Very clean bathrooms and well kept grounds. Golf ball race, air plane slide, bean bag toss, splash pad, scooters, disc golf holes, fishing, covered creek bridge.
-Mark S.