Beyonder Getaway at Sleepy Hollow
About The Park
BEYONDER Getaway at Sleepy Hollow, under BEYONDER Camp management since June 2021 and previously known as Sleepy Hollow RV Park & Campground, has been in operation since 1970! The campground has been a gem in the local community and an oasis for our guests over the years.
BEYONDER Getaway offers its guests a comfortable, family-friendly atmosphere with many amenities to enjoy as a camper or as a day-pass guest, any day of the week. Between holiday events, regular weekend activities for the family, or just taking part in the many amenities, it's a great place to stay, unwind, and enjoy the outdoors.
Located just South of the historic Amana Colonies, North of the town of Kalona, and within an easy drive of both Iowa City and Cedar Rapids, Sleepy Hollow is your base camp to this gorgeous section of the American heartland. Be to visit the campground from May to October, during our peak operating season, to enjoy one of our unforgettable sunsets around our group fire pit, at 3340 Black Hawk Ave NW, Oxford, IA 52322.
RV Sites
We have a variety of options to suit every RV and traveler. We have sites in our amenity-rich main campground and in our more peaceful section along the river.
Pull-Through and Back-In Sites
Full Hookup or Water & Electric
30 Amp and 50 Amp available
Premium Sites
Cabins & Tents
If you don't have an RV or prefer a different stay, we have three rustic cabins and seven primitive tent sites available.
Tent sites have picnic tables and fire pits
Cabins have water and electricity
All amenities are included
Beyonder Retreat
From family reunions to wintertime getaways, our fully-equipped retreat will comfortably fit up to seven guests.
Three bedrooms
Deck with grill
Plan Your Visit
Amana Colonies
Step back into a simpler time in Iowa's Amana Colonies, a communal group that has lived on the Iowa prairie for 150 years. You'll find historic buildings, Colonial structures, sunny gardens, and plenty of old-fashioned crafts. Artists create amazing natural baskets, brooms, quilts, toys, clocks, pottery, and more.
Coralville Lake
Coralville Lake is a reservoir formed by Coralville Dam, a dam on the Iowa River just upstream from the city of Coralville, Iowa. Construction started in 1949, was delayed by the Korean War, and finally finished in 1958.
Iowa City
The college town of Iowa City is a lively, vibrant place to explore. Filled with cafes, art, and theatrical attractions, and the gorgeous scenery of rolling hills, forests, lakes, and rivers, this is a great place to spend the day. The city boasts one of the largest malls in Iowa, a stellar writers' workshop, terrific golfing, and fabulous museums.
Lake Macbride
Swimming, fishing & boat rentals on an 812-acre lake plus trails, camping & picnic sites.
Riverside Casino & Resort
Riverside Iowa's luxurious gaming, nightlife, and dining center are the Riverside Casino, a great place to go for a round of golf or a game of roulette. The casino features over 1,100 slot machines, 24 blackjack tables, and table games like Pai Gow poker, three-card poker, craps, roulette, and Caribbean Stud poker. The resort includes a PGA-class golf course.
Kalona Community
Just fifteen miles south of Iowa City lies the quiet town of Kalona, an area that's been an Amish settlement since 1846. Today you can experience old-fashioned hospitality in this charming farm community. Take a historical tour, seeing people make traditional crafts like quilts, jams, and jellies, or watching men and horses work the fields.
Need to Rent an RV? Click the badge below.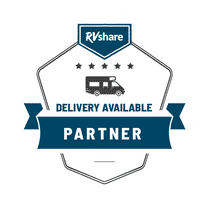 Park Gallery
Contact Us
Have a question? Send us a message. include your name, reservation details, and any important information. We will get back to you as soon as we can!
Park address
3340 Black Hawk Ave. NW Oxford, IA 52322
Guest Reviews
I love this campground. It has a nice pool and a pretty little lake where you can rent paddleboards. There's lots of activities for the kids. The campground has new owners who are very professional and really care about making this a special place. I would definitely stay here again!
-Erica H.
I would highly recommend this campground! We stayed for a week recently with our family and the staff was amazing! The grandkids had a fantastic time and it was very bittersweet to leave. Many amenities are included and the staff kept the campground very clean! If you are looking for a place to relax and enjoy the outdoors, this is your campground!!!
-Peggy P.
Great place to camp. The staff treated you like old friends. The maintenance lady ask if my kids wanted to feed the ducks that was the high point for the kids. Will go back next year.
-Kevin S.
What a great campground! It has a lake with a swim beach and stand up paddle boards to use. There is a basketball court/area, volleyball, a group fire pit, a pool, clean bathrooms, an arcade area, activities for kids, and friendly staff. Sleepy Hollow has the perfect combination of relaxing camping and things to do. Whether you're looking for a month long getaway or just one night, I highly recommend this campground.
-Emily G.
Awesome, very clean and fun campground!! The lake, pool, and bath house/bathrooms and laundry room were very well maintained.. Several tent sites were available behind a few cabins and near RV sites…this variety let's groups with varying needs still enjoy a camping experience together. Even on July 4 the place was full but peaceful and quiet after 9 or 10pm. We recommend Sleepy Hollow for both one night stays (like ours – passing through) or vacations.
-Debra M.