Beyonder Marine at Sterett Creek
About the Park
BEYONDER Marine at Sterett Creek offers 55,000 acres of water and 958 miles of shoreline Truman Lake in Warsaw, Missouri is ideal for lake sports! Enjoy a great day of water recreation with plenty of room for fishing, sailing, water skiing, tubing, and jet skiing. Sterett Creek Marina offers ample parking for your boats, and trailers, with direct access to Truman Lake with an on-site public boat ramp and has the newest boat rentals available in the area!
We offer a variety of campsites including full hookups and 50 amp service, our motel offers a variety of room types and sizes, as well as a 2 bed/1 bath Retreat, and a 4 bed/2 bath Guest House.
RV Sites
If you like camping on the water you are going to love Sterett Creek Campground! Nestled on the shoreline of Truman Lake all of our sites have a view of the lake and are just steps away from the water's edge.
Motel
The Retreat Apartment is a quiet apartment getaway with awesome views of the lake!
Bedroom 1 has one queen bed, Bedroom 2 has two twin beds; full-sized kitchen, full bath, wi-fi and cable television. Pet friendly.
Guest House
The Guest House is a fully furnished 4-bedroom cabin with 2 full bathrooms and a full kitchen. Three bedrooms have queen beds and the fourth bedroom has 2 sets of bunk beds. It will accommodate up to 10 people. It's a great place to gather with friends and family to relax and enjoy lakeside life.
The tree-studded shoreline of Truman Lake provides some of the best bass and crappie fishing in the nation. There are 20 parks and access areas located conveniently around the lake.
Originally constructed in 1904, it has been rebuilt and refurbished over the years, and now serves as the connection over the Osage Arm of Lake of the Ozarks for the Warsaw Riverfront Trails.
The Harry S. Truman Visitor Center, one of only a handful of Class A visitor centers in the United States, sits atop Kaysinger Bluff and provides a spectacular view of Truman Dam and Reservoir. Waterfowl, bald eagles, and turkey vultures can routinely be observed from the observation deck.​
At 969 acres, it is the largest state-owned hatchery in Missouri and is operated by the Missouri Department of Conservation (MDC). Lost Valley is a warm water hatchery and produces a variety of fish species in 77 rearing ponds including walleye, muskellunge, hybrid striped bass, striped bass, channel catfish, hybrid sunfish, fathead minnows, and golden shiners. The hatchery also raises the federally endangered Topeka shiner and propagates various species of state-endangered mussels. The fish species produced by the hatchery are stocked into rivers and lakes statewide.
Hiking & Biking Trails
Quite simply Benton County offers some of the best bicycle, pedestrian, and trails in the state–and in the country.
Need to Rent an RV? Click the badge below.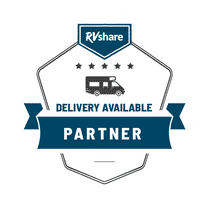 Park Gallery
Contact Us
Have a question? Send us a message. include your name, reservation details, and any important information. We will get back to you as soon as we can!
Park address
18174 Marina Rd. Warsaw, MO 65355
Guest Reviews
Competitive price for nice rooms on the lake. Employees bend over backwards for their guests. I recommend them for a nice, inexpensive getaway.
-Lonny P.
Spent the weekend here with my spouse in the motel. Older property, but very well maintained. You check in at the marina. Staff at marina was friendly and helpful. We had one minor issue in our room that needed repair. It was dealt with promptly by maintenance. Very popular Marina based on the traffic. Reasonable rates, we will definitely stay here again.
-Jeb J.
Very friendly staff. Nice and clean campground. I would highly recommend visiting and staying and having a cold refreshment at the drunken minnow.
-Garry T.